Arunachal Pradesh: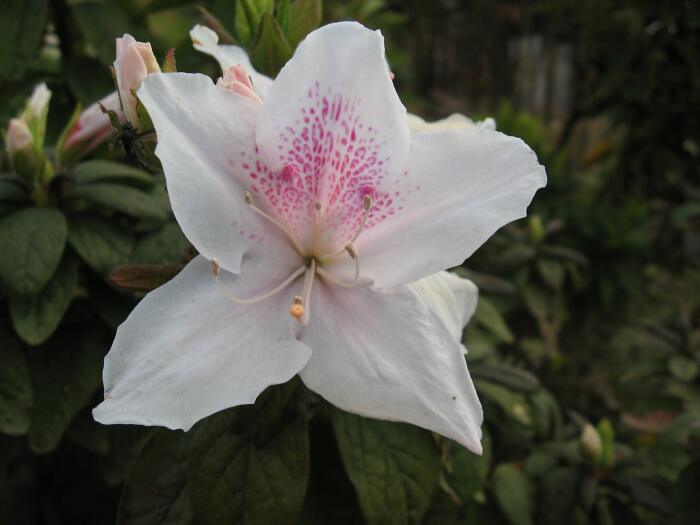 ​Until recently, travel to Arunachal Pradesh was highly restricted to foreigners due to its proximity to China. The word Arunachal Pradesh literally means land of the dawn-lit mountains. Arunachal Pradesh Tour Information is required to plan the tour of North East India. Other than Sikkim Arunachal Pradesh is also known as the Orchid State of India and this is due to the variety of Orchids available in the state. Area-wise and geographically it is the largest among the Northeast Indian states. Indian government relaxed the Inner Line permit requirements and added five new tourist circuits, bringing the total number to 11. The most superb tourist attraction in Arunachal Pradesh is Tawang Monastery, Sela & Bumla Pass. Perched at 10,000 it overlooks the Tawang Valley near the border of Bhutan. The monastery is the largest Buddhist monastery in India. The monastery also has a fascinating collection of thangkas (Tibetan paintings). Festivals like Losar, Mopin, and the festival of Idu Mishmi Tribe of Lohit District, Torgya are worth celebrating or even watching. Those who like white water rafting should try the stretch along the Kameng which passes through the Kameng Gorge. Extreme north East cocoons a mystical land of bliss known as Arunachal Pradesh. Arunachal Pradesh is also known as the Land of Rising Sun has many wonders and attractions for travelers. The meandering rivers, the snow-clad mountains, the stubborn plains, exclusive flora and fauna, legendary cultural heritage trailing since ancient times, the habitat of wild savages, the thick woodlands, the historical heritage, the tribal terrains, etc. Among the thousands of species of orchids are found in Arunachal Pradesh India. Tawang is one of the most popular destinations. Places of interest are Sela Pass, Tawang Monastery, Taktsang Gompa, Gorichen Peak, Shonga-tser Lake, Nuranang Waterfalls, Pankang Teng Tso Lake, Bumla Pass, Etc. Like Sikkim there are few restricted areas hence foreign tourists to Arunachal Pradesh require a Restricted Area Permit and the Indian tourists need an Inner Line Permit. The same permit will be waived off soon making it friendly for foreign tourists. Three main Monasteries are Tawang, Bomdila & Urgelling, and are worth visiting. Destinations around Arunachal Pradesh are many. Some of the circuits worth visiting are Tezpur – Bhalukpong – Bomdila - Tawang, Itanagar – Ziro – Daporijo – Aalo - Pasighat, Pasighat – Jengging – Yingkiong - Tuting, Tinsukia - Tezu - Hayuliang, Margherita – Miao – Namdhapa - Vijoynagar, Roing – Mayudia - Anini, Tezpur – Seijosa - Bhalukpong, Ziro – Palin – Nyapin – Sangram - Koloriang, Doimukh – Sagalee -Pake Kessang - Seppa, Aalo - Mechuka, Daporijo – Taliha – Siyum - Nacho & Jairampur – Manmao - Nampong – Pangsau Pass. Some of the major tribe of the state are Nyishi, Apatani, Galo, Adi, Monpa, Mishmi, Shingpo, Khamti, Serdukpen, etc with their own identity and festivals. Some suggested routes for travel or trekking are
Tezpur – Tipi – Bomdila - Tawang - Sela pass
Tinsukia – Tezu - Parasuramkund
Margherita – Miao - Namdapha
Itanagar – Ziro - Daporijo – Along (or Aalo) – Pasighat
Some of the important festivals are Solung, Mopin, Losar, Boori Boot, Dree, Nechi Dau, Khan, Kshyat-Sowai, Loku, Longte Yullo, Mol, Nyokum, Ojiale, Reh, Sanken, Si-Donyi and Tamladu. The festivals are celebrated with folk dance and music. Each tribe have their own festivals like the Festivals of Apatani (Myokoh, Dree and Murung), Festivals of Nishi (Siron Molo Socham, Nyokum, Yulo), Festivals of Monpa (Losar, Jomu and Chosker), Festivals of Adi (Mopin and Solung), Festivals of Idu (Reh), Festivals of Bangni (Mlokom yulo), Festivals of Tazin (Si-Doni), Festivals of Hill Miri (Boori Boot) are held in the state. The state is an incredibly beautiful state and is known for wildlife & birding sector with more than 500 species of birds have been recorded, many of which are endangered. The state has one of Asia's largest Orchidarium and almost every district of the state has its own exclusive and rare variety of orchids. Arunachal Pradesh is home to picturesque mountains, unexplored passes and tranquil lakes along with few famous monasteries. Destinations around Arunachal Pradesh are many like Shillong, Nameri National Park, Kaziranga National Park, Guwahati, Majuli, etc. We Dreamway Destinations provide vehicle, arrange sightseeing, Arrange package tour, book hotels, home stay and resort. We take outmost care to arrange the whole package at a reasonable cost.
Places of Interest
Tipi
Haflong
Pasighat
Itanagar
Bomdilla
Dirrang
Ziro
Basar
Malinithan
Bhalukpong
Margherita
Miao
Vijoynagar
Mechuka
Anini
Namdapha National Park
Roing
Tawang
Along
Connectivity / Communication
Airways: Lokpriya Gopinath Bordoloi International Airport (GAU) & Tezpur Airport or Salonibari Airport (TEZ) is nearly 175 kilometres away. Both the airport has regular flights to Delhi, Mumbai, Chennai, Kolkata and Bangalore and Guwahati is linked with Kolkata, Bangalore, Delhi, Varanasi, Ahmedabad, Udaipur, Aizawl, Imphal, Gangtok and Agartala Itanagar Airport will be operational soon.
Railways: Arunachal Pradesh's first railway station is Naharlagun Railways station which is nearly 10 kilometres from Itanagar. Naharlagun New Delhi AC Express departs from Delhi and reaches Naharlagun via Assam, West Bengal, Bihar, Uttar Pradesh on weekly basis. Intercity Guwahati train plies daily on this route. Another option is to avail a train for North Lakhimpur, which is well connected with Guwahati. Otherwise, Guwahati Railway Station (GHY) is the major Railway Station. Guest generally drive by road due to its beauty.
Roadways: Roadways is quite developed and is the most sought-after mode of transport. Private and commercial vehicle along with state Transport buses are available. Connectivity gets disturbed during monsoon otherwise its operations throughout the year. A direct bus facility from Guwahati is nearly 500 kilometres, Itanagar is 450 kilometres, Shillong is 575 kilometers, Tezpur is nearly 320 kilometers. Guwahati To Tezpur is 80 kilometres, Tezpur to Tawang is 350 kilometres, Tezpur to Itanagar is 165 kilometers, Guwahati to Shillong is 125 kilometres and Guwahati to Imphal is nearly 480 kilometres. To reach Tawang & Itanagar one has to travel via Tezpur