Trip Report for VIIIth Arunachal Pradesh Travel Congress held at Tawang
(3rd October, 2010 – 5th October, 2010)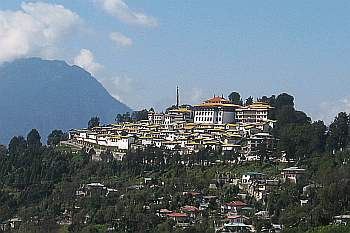 The Event
- The VIIIth Arunachal Pradesh Travel Congress held at Tawang, Arunachal Pradesh, India. It was attended by tour operators of Nagaland, Arunachal Pradesh, Sikkim, West Bengal, Nagaland and other north eastern states. The Arunachal Pradesh Tour Operator Association was the Organizer backed by the extremely dynamic and Hon'ble Chief Minister of the state along with dignitaries like Sri Dorjee Khandu, Chief Minister, Sri Jarbom Gamlin, Hon'ble Minister Tourism, Sri Khiren Rijuju, Principal Advisor to Chief Minister, Sri Alo Libang, MLA Yingkiong, Sri Tsewang Dondhup, Parliamentary Secretary Planning, Ms. Bandhana Deori, IRS Secretary Tourism, Sri Pasang Dorjee Sona, MLA Mechuka, Sri P.K Dong, Mrs Deepa Lashkar of Incredible India and last but not the least Sri. Tsering Wange, Chairman of Arunachal Pradesh Tour Operator Association.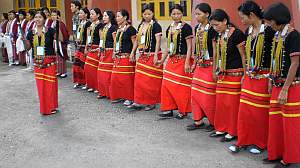 The Tawang Trip
- I had always been a person for the mountains, specially the Valleys that lies scattered on it. From the time I had moved to Siliguri in 1996. I solely concentrated on traveling rather it was my passion since I started realizing the diversified globe. Completed my engineering course, took up Job in various states of India and migrating to different organization. In Siliguri I started with a few outing and trekking. My trekking experience started with Dzongri, Sandakphu and Green Lake trek, next repeated a few of the treks. I had been to nearly 40 new places in the last two years lasting 2 - 3 days. Recently got an opportunity and further participated in many such tours helping others with some tour planning and doing groundwork. At present I am transformed into a keen adventurer as I got the taste of roaming and learning. I realized that in earlier days people use to travel due to their religion and now traveling is my religion.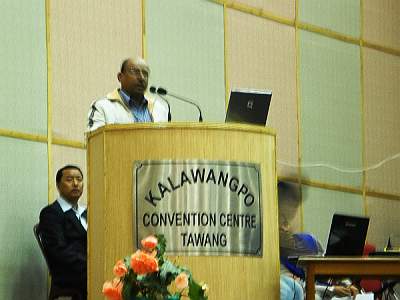 Representing Eastern Himalayas Travel and Tour Operators' Association (EHTTOA)
- Three of us represented EHTTOA in Tawang. Mr. Ram Bansal, Nigam P Chakrabarty and me joined the congress at Tawang. I am proud to be a member of EHTTOA. This organization was founded under the initiative of active tour operators from Siliguri and supported by Federation of Chambers of Commerce and Industry in North Bengal [FOCIN]. The association has earned the distinction of being the most widely participated grass root level organization of people engaged in travel trade. The members of the organization are spread throughout Northeast India. Set up in early 2002, the association has played active role in promoting tourism and ensuring standardized information and service for the visitors from across the world.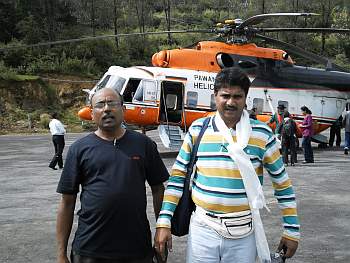 The Journey
- The mix of train, flight and drive led us to Tawang, Arunachal Pradesh. My last few trips started with joining the Eastern Himalayas Travel and Tour Operators' Association (EHTTOA). It is the apex body of tour operators in Eastern India. After my Darjeeling trip with EHTTOA for the celebration of The World Tourism Day and further organizing a rally to highlight the death of Seven Elephants on 30th September, 2010, I was all charged up to beat the heat. On getting an invitation of the President of Arunachal Pradesh Tour Operators Associations to VIIIth Arunachal Pradesh and backed by EHTTOA I was over whelmed. The Congress was held at Tawang from 3rd October, 2010 to 5th October, 2010. EHTTOA selected me with Nigam P Chakrovorty and Ram Bansal to represent and oblige the invitation.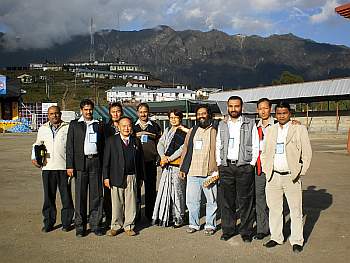 My Colleagues
- Nigam P Chakrovorty was the cashier for the whole trip and we use to have difference on trivial matters thus keeping three of us entertained. He was extremely serious because of his earlier days in Indian Air Force. Disciplined personality and behaviour, if one can exploit him properly; he is the person to keep you alive with loads of humour. Mr. Ram Bansal is a nice gentleman who really led us from the beginning organising minute details of the tour and making it a success. He is a person with an uncanny sense of humour and a typical style of telling stories, which is any day a joy to listen to. He was especially choosy about the food. The other two gentlemen who need to be mentioned are Mr. Raj (Supritam) Basu the ever smiling Lap Top Baba. Devoid of any weakness is THE MAN OF TOURISM. Right from the attendant of the Rajdhani Express to the Shopkeepers of Tawang each of the characters are familiar to him. He loaded me with his wisdom and shared quite a few memorable moments. Last is the man from Assam Mr. Trideb Sharma, President Assam Tour Operators Association. A strict disciplinarian but never wasted a chance to pull my leg. Always on move looking around for events and opportunity to develop relationship regarding tourism. He even invited us to his resort in Assam known as the Brahmaputra Jungle resort. A place worth visiting any time of the year and staying – It is my recommendation. From There one can visit Shillong, Tawang, Pobitro National Park, Kaziranga National Park, etc.
The Tour
- An off beat trip for me, because I can never think that the tour would be such enjoyable and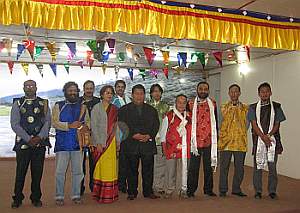 educative for me. But I feel we all has cherish our coexistence, and so it was......a 1400 kilometres trip lasting 5 days spanning 2
nd
October, 2010 – 6
th
October for us . The Journey crossing three states and one country was held between 3
rd
October, 2010 – 5
th
October, 2010. It started with Rajdhani Express, a Drive of 25 kilometres, a Chopper ride of over an hour and again a drive of couple of Kilometres till the hotel (Gakyi Khang Zhang) at Tawang.
Three of us including Mr. Ram Bansal, Sumanta Sarkar & Mr. Nigam P Chakravarty proceeded towards Guwahati on 2nd October, 2010 by Rajdhani Express at 12:45 P M from New Jalpaiguri. Mr. Raj Basu of Help Tourism, SAATO member's like Mr. Namgyal P Sherpa, Mr. K Denzongpa and Mr. P K Dong, a young man of 74 Years. We traveled together from Siliguri and reached Guwahati by 7:45 PM and stayed at Guwahati Tourist Lodge. At around 07:30 A M we left for Guwahati Gopinath Doloi International Airport. From Guwahati we left by Mesco Airways by 10:45 P M by Chopper. We landed at Tawang at around 12:10 P M. Checked in at Tawang Hotel Gakyi Khang Zhang at 12:50 P M. Tawang is a small town with a temperature around 14 - 22 degree centigrade during morning and around 8 to 10 degree centigrade during night time. We had to acclimatize there for a day and half hence 3rd October, 2010 was rest day.
4th October, 2010 was the registration day followed by Sight Seeing to Tawang Monastery, The birth Place of The 6th Dalai Lama and War Cemetery at Korea. The power Point Presentation was edited and finalized. 5th October, 2010 we had a the main session at Kalawangpo Hall, Tawang, Arunachal Pradesh. It was attended by the following guest of honors
Guest of Honor Sri Jarbom Gamlin, Hon'ble Minister Tourism
Chief Guest Sri Dorjee Khandu, Hon'ble Chief Minister
Sri Khiren Rijuju, Principal Advisor to Chief Minister
Sri Alo Libang, MLA Yingkiong
Sri Tsewang Dondhup, Parliamentary Secretary Planning
Ms. Bandhana Deori, IRS Secretary Tourism
Ms Deepa Lashkar, Incredible India
Sri Pasang Dorjee Sona, MLA Mechuka
Sri P.K Dong, Retired Director Europe, Ministry of Tourism, Government of India.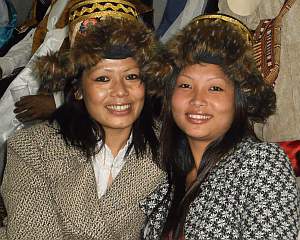 Comment
- The hospitality was very good, the gathering was nice, and there were some gift distributed by the organizer. The stay, Food, Vehicle, People and the Members of the association were very nice and cordial. There were nothing bad in the four days stay and the schedule was respected by one and all.
Gratitude
- My sincere thanks to APTOA Members for their great support to all the visiting delegates. They has looked into every opportunity to help us and make us fel comfortable during our stay at Tawang. I would like to mention the names of the members who supported and organized the events. It all starts with Mr.Tsering Wange, Chairman APTOA
,
Himalayan Holidays, John Panya, President APTOA, Tribal Adventure Tours, David Sangtam, Vice President, APTOA,
Tribal Discovery Tours & Travels
, Tawang, Michi Rajen, Secretary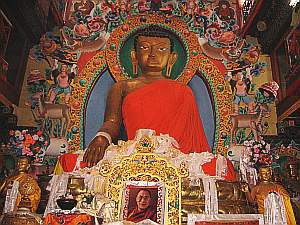 Finance, APTOA, N.E. Adventure, Koj Mama, Auditor, APTOA,
Brahmaputra Tours,
Bengia Bully is a really energetic guy and is pleasing, perhaps that made him the Joint Secretary, APTOA,
Arunachal Discover Paradise Tours,
Taba Lucky, Member APTOA, Goyee World Travels, Tinkap Jamikham, Joint Secretary, APTOA, Patkai Tours & Travels, Kattu Bage, Executive Member, APTOA, Abor Country Tours & Expeditions, Hage Dolo, Member, APTOA, Ziro Valley Tours & Travels, Bakta Newar, Member, APTOA, Boni Tours & Travels, Pasang Tsering Sharchokpa, Explore Arunachal Tours & Treks, Leki Wangchu, Tawang View Tours & Travels, Kunjang Tenzing, R.P. Tours & Travels, Yomjum Yomgam and Yomgam Tours & Travels. Dr. Tage Kano, Executive Director, FGA and Mr. Kecha Kense, General Secretary, Neo Tours and Travels from Nagaland.
………………………… yet to be concluded