Duars / Dooars
Duars or Dooars literally means gateway / door to Bhutan and North East India. Situated in the foothills of Himalaya consisting of an area of 8,800 square kilometer / 3,400 square mile is criss - crossed with rivers. The major river is the Teesta besides many others like the Jaldhaka, Torsha, Murty, Sankosh, Karatoya, Raidak, Kaljani and Dyna. The Duars is spread from Darjeeling foothills to the foothills of Arunachal Pradesh and is known for its rich biodiversity and forests. There are fabulous wildlife sanctuaries with scenic beauty, log huts and Toto Para, the habitat of the rare and smallest surviving tribe known as the Toto. Summer is mild and winters are cold with foggy mornings and nights. Dooars is home to 5 major national park and sanctuary each have their own unique settings. Chilapata forest is near Alipurduar. Jaldhaka is close to Bindu and is a perfect destination for leisure holidays. Neora Valley, Parren Busty, DhupJhora, Kalimati, Kalikapur are some of the offbeat sites and are worth visiting. The amenities are basics, luxury hotels or resorts in Dooars are limited. There are some of the forest watch tower worth visiting like Jatraprasad, Chuk Chuki, Chandrachur Tower, Rhino Point, Chapramari tower etc. Safari are also entertaining along ith Tribal dance which can be arranged on prior notice. Tickets for Safari has to be booked by Guest assisted by our representative. Safari Vehicle is of Government and has to be availed our vehicle will wait outside the sanctuary. There will be a guide in each vehicle for safari. We do not add the cost of Safari as it depends on the availability and guest can decide at the spot. Home Stay at Totopara is available with us.
Places of interest in Dooars & Siliguri are Baikanthapur Forest, Bodaganj, Sevoke Kali Mandir, Sevoke Coronation Bridge, Iskon Temple at Siliguri, Akshaya Kumar Maitreya Museum, Savin Kindom, Jalpesh Temple, Jatileswar Temple, Bateswar Temple, Mongpong, Mahananda Wild Life Sanctuary, Chuikhim, Rongo, Chapramari Wildlife Sanctuary, Gorumara Tents (A Nature Study Centre), Gossaihat Nest, Jhalong, Bindu, Paren, Todey, Tangta, Kalipur, Khuntimari Forest, Lataguri - Gorumara National Park, Neora Jungle Camp, Panjhora, Chalsa, Rocky Island, Samsing, Chilapata Forest, Dhumchi Forest, Garuchira, Jayanti - Buxa Tiger Reserve, Moubari, Kunjanagar, Malongi, Nilpara, Raja Bhatkhawa, Rangamati, Khairbari Leopard rescue center, etc
We do bookings for Dooars hotels along with the packages. We even help book Resort or Hotels at Dooars for Corporate and School groups. Booking with food or without food is done by us as per the choice of our guest. Hotels or resort in Dooars have their own restaurant. On request, we carry or set up our own kitchen in the restaurant as per the request of our guest. Dooars in Hotels at Dooars are standard and only a few have star accommodations. It is advisable to guest that resort with less number of Rooms and isolated are best choice. Hotels at Dooars / Duars, forest rest house in Dooars, Resort at Dooars / Duars are booked by us at various locations. Forest Bungalows or lodges are booked three to four months in advance as this is in demand throughout the year. Forest safari is closed in Tiger reserve by the government of India. Jungle Safari remains closed from 15th June to 15th September each year. Forest Safari tickets are issued only to Guest. Hence we arrange for the transfer, stay and excursion in Dooars. For Safari our representative will help you with ticket booking and Safari. Each destinations in Dooars has its own beauty Raimatang, Nimati, Nilpara, Chilapata, Kodalbosti, Totopara, Samsing, Suntalekhola, Bindu, Jaldhaka, Parren Basti, Falakata, Bodaganj, Ambari, Kathambari, Odlabari, Rajabhatkhawa, Buxa Tiger Reserve, Buxa Duar, Jayanti, Bhutan Ghat, Raseekbill, Khuttimari, Jalpesh, Murti, Cooch Behar, Alipurduar, Mongpoo, Hollong, Jaldapara, Gorumara National Park, Lataguri, Neora Valley Red Panda Camp, Laljhamela, Chapramari Wildlife Camp, Chilapata Camp, Gurumara (East) Elephant Camp or Dhupjhora are some of the tourist hot spots. Hotels and resorts in Chalsa - Lataguri - Chapramari - Jhalong - Bindu - Jaldapara - Buxa are booked by us.
Places of interest in Dooars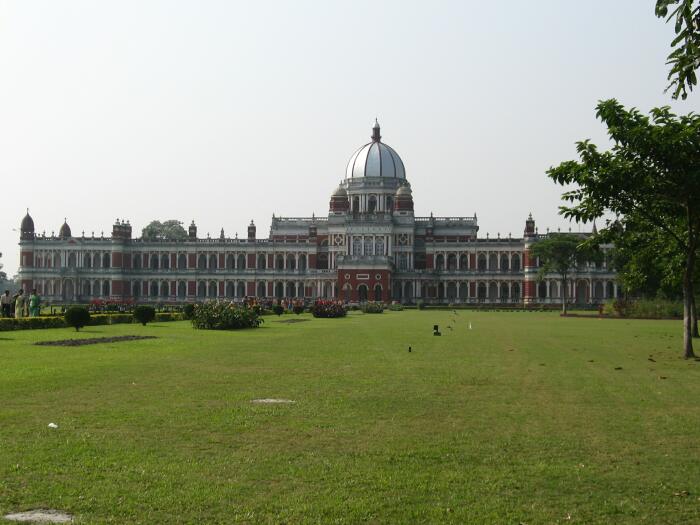 It has small quiet ethnic villages, vast tea gardens and stretches of grassland. There are a few ethnic groups / tribes, including the Bodo of Assam, the Rabha, the Toto, the Koch, Limbus, Lepcha, Bhutanese, Oraons, Mundas, and the Rajbongshis in Bengal. It is mostly covered with national parks, wildlife sanctuaries and Tea gardens. Forests in Dooars are Buxa Tiger Reserve, Chilapata and Chapramari. Gorumara and Neora Valley National Park is the two major wildlife centers. There are six wild life sanctuaries and National Parks in this region. Jaldapara and Buxa are famous for tourist footfalls. Bison and Elephant herd, one horned Asian Rhino, Leopard, Spotted Deer, Sambar, Hog Deer, Reptiles, and wild Boars are some of the mammals. Several rare and endangered species of animals have their habitats in the Dooars; it is also known for its avifauna and range of flora. Dooars / Duars hotel bookings is done by us. Chalsa - Lataguri - Gorumara - Chapramari - Jaldapara hotels and resorts are booked by us at cheaper rates. budget hotels and resorts to the luxury hotels and resorts in Duars / Dooars are booked well in advance through us. Lataguri hotels and resorts have many options but at Jaldapara government lodges and rest houses are booked at least 2 months in advance due to its demand. Hollong stay is booked at least two months in advance and in peak seasonin earliest possible time.
Communication / Connectivity
Airways – The nearest airport is at Bagdogra, which is 2 to 3 hours drive from Duars / Dooars. Bagdogra airport (IXB) is well connected to Kolkata, Delhi and Guwahati with daily flights. One can avail the airways with two to three hours drive. It is well connected with roads and railways with the neighboring places. Even Paro airport in Bhutan is also 7 to 8 hours drive.
Railways - New Jalpaiguri railway station (NJP) is the major junction. Though railway is not popular as a mode of transport in the area, yet there are a few railway station and the track passes through scenic sites. Important stations like Rajabhatkhawa, New Cooch Behar, Alipurduar and Chalsa. A scenic rail route between Alipurduar Junction and New Jalpaiguri via Malbazar covers almost entire Dooars region but it is in news as 10 elephants have been killed by speeding train in the last couple of years.
Roadways - The main mode of transport in the area is roadways and is well connected to the rest of India. National Highway 31 is the main highway passing through Duars. Regular bus services provided by North Bengal State Transport Corporation and Assam State Transport Corporation and other private vehicles are also available, except during tourist season, when it is to be booked prior. Gorumara is 75 kilometres from Siliguri, Chapramari is 68 kilometres from Siliguri, the Buxa Tiger Reserve is 200 kilometres from Siliguri and the Jaldapara is 124 kilometres from Siliguri.
Dreamway Destinations arranges for Dooars / Duars Tour for our guest. The places of tourist interest in Dooars are many as given above. Forest Safari, Night Safari, Watch Tower visit are all subjected to availability. Our resort representative will assist guest to Book Dooars Safari or Jungle Safari but guest has to be present at the time of booking.
Dooars Resort Bookings, Dooars Hotel bookings and Tea garden Bunglows and home stay are arranged by us. Even West Bengal Forest Guest Houses, WBFDC properties and other possible Guest house or resort are booked by us. Dooars have limited number of Resort and Hotels hence only early booking i.e. 2 - 3 months in advance bookings are confirmed. Late bookings have lesser choices.
We also arrange Dooars / Duars Tour exclusively for our guest. We expect our guest's visit to Duars be memorable. Packages ranging from 2 Night in Duars / Dooars, Short trip for 3 Night in Duars / Dooars, Tailor made packages for 4 Nights 5 Days, Twin forest cover like Jaldapara and Gorumara National Park safari are arranged by us. Exclusive packages covering 5 Nights / 6 Days and 6 Nights / 7 days inluding Buxa tiger reserve, Tailor made 6 Days Packages including Phuentsholling in Bhutan. Elephant ride, watch tower visit, cart riding, jungle safari are various component of our packages to Dooars / Duars. Exclusively watch tower visit for sight seeing places in National Park, Sanctuary, Tiger Reserves, etc in Dooars. Even visit to Suntaley Khola, Bindu, Jaldhaka, Raimatang, Bhutan Ghat, Zurran Tea or any of the tea garden stay are arranged by us. Visit to Tea Garden, Parren Busty, Jaldapara, Chilapata, Falakata, Jungle Safari, Safari in Dooars are arranged for our guest. but guest will have to avail the forest Vehicle for Safari inside the forest as per the new norms of Government. Hotels, forest rest house, resort, etc booking in Dooars are arranged by us. Cultural program at Dooars are also exclusively arranged in the resort on prior booking. Parren Busty, Today, Tangtey, Chilapata in Dooars also are new tourist spot and stay or visit to such areas are done by us. School excursion, Group visit at economy rate as well as luxury tours to dooars are looked after and arranged by Dreamway Destinations. Corporate Picnic, Event management in various region of Dooars / Duars are also arranged by our team. Angling, Birding, Trekking, Biking and other adventure are arranged. Group involvement with Tent stay, cultural program or bonfire have been arranged for group.
Dreamway Destinations Arrange Vehicle & Hotels At The Following Destinations

Paro || Thimphu || Punakha || Phuentsholling || Bumthang || Gangtey || Trongsa || Haa Valley || Kathmandu || Pokhara || Chitwan || Nagarkot || Dhulikhel || Lumbini || Sarangkot || Jomsom || Muktinath || Darjeeling || Kalimpong || Lava || Lolegaon || Chilapata || Chapramari || Mirik || Lamahatta || Tinchuley || Chota Mangwa|| Bara Mangwa || Pedong || Reshi || Darap || Sillery Gaon || Chimney || Chatakpur || Sitong || Latpunchar || Magurmari || Takdah || Ramdhura || Ravamgla || Namchi || Pelling || Chaayataal || Rinchenpong || Uttarey || Jhand || Cooch Behar || Rajabhatkhawa || Jayanti || Chalamthang || Temi || Chemchey || Temi Tea Garden || Bunkulung || Shivkhola || Ariter || Zuluk || Nathang Valley || Chayataal || Kagey || Rikissum || Mungpo || Hee || Bermiok || Uttarey || Varsey || Yuksom || Lachen || Lachung || Mangan Chungthang || Gorumara (Lataguri) || Madarihat (Jaldapara) || Rinchenpong || Toto Para || Selim Hills || Runglee Rungliot || Zurran Tea || Deollo || Algarah || Palmazua || Okhrey || Soreng || Sreebadam || Sndakphu || Relli Khola || Reshi Khola || Aritar || Samthar || Chuikhim || Rasikbill || Mongsong || Martam || Biksthang || Baggura || Namchi ||Rishop || Rongbull || Samsing || Suntaleykhola || Jhalong || Bindu || Yangtey || Yangyang || Nathu La || Jelep La || Padamchein || Mulkharkha || Latpanchar || Lepchajagat || Buxa Tiger Reserve || Solophok || Sumbuk || Turuk || Mankhim || Chimni || Kettle Valley || Kurseong || Fagu Tea || Makaibari || Cherry Resort || Temi Tea || Borong || Chungbung || Dhupjhora || Ravangla || Barfubng || Baiguney ||Gahunbari || Rolep ||Sikip ||Solophok || Sumbuk || Tashiding || Pastanga || Rangbang || Singell || Tumling || Kitam Bird Sanctuary || Galeythar || Garuchira || Charkhol || Holumba || Rangaroon || Malbazar || Mongpong || Chibo || Tabakoshi || Paren || Tadey || Tangtey || Kalipur || Murti || Chitrey || Peshok || Mineral Spring || Kaziranga || Majuli || Imphal || Dimapur || Shillong || Guwahati || Manas National Park || Cherrapunjee || Sibsagar || Jorhat || Pobitora || Ziro || Tawang || Bomdilla || Dirrang || Bhalukpong || Along || Mawlynnong || Kohima || Imphal || Champai || Manipur || Meghalaya || Nagaland || Dimapaur || Mokokchung || Wokha || Mon || Phek || Kiphire || Dawki || Namdhapa National park || Tezu || Noing || Ramsai || Loktak Lake || Moreh || Moirang || Agartala || Jampui Hills || Unakoti || Pilak ||Devtamura || Aizwal || Champhai || Lunglei ||Durtlang Hills ||Khawbung || Murlen National Park || Haflong || Dzukou Valley || Dolo Mando || Dilopolyang Maniipolyang || Talley Valley || Kile Pakho ||Leshemi Village || Khezhakeno Village || Pfutseromi Village ||Silchar