Assam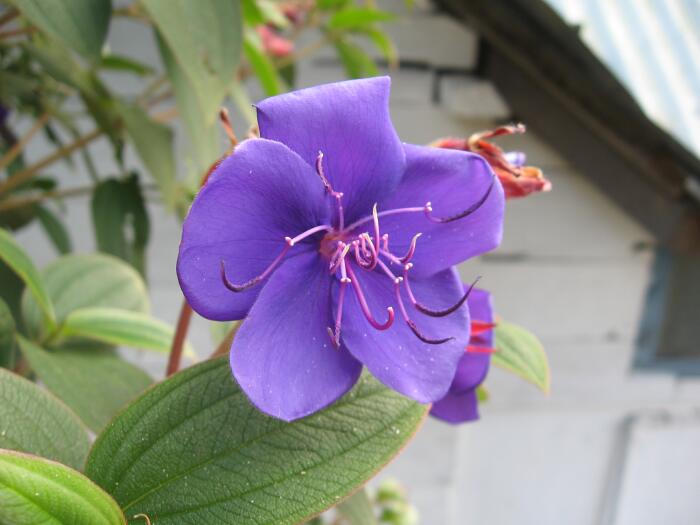 The state of Assam in the North East is the largest and most easily accessible. The state is best known for its tea estate, Silk, Oil, wildlife and Majuli. Roughly around 60% of India's tea is grown here. The capital and gateway of the North Eastern States of India is Guwahati. The state capital is Dispur and is situated in the outskirt of the city. Some ancient pilgrimage site like Hajo and Madan Kamdev are also nearby. The city of Guwahati is so diversified that even a week's time is less to visit all the tourist attractions. The state is divided into 33 districts and they are Tinsukia, Dibrugarh, Hojai, Dima Hassao, Cachar, Dhemaji, Charaideo, Sivasagar, Lakhimpur, Majuli, Jorhat, Biswanath, Bongaigaon, Goalpara, Kokrajhar, Dhubri, South Salmara Mankachar, Golaghat, Karbi Anglong East, Sonitpur, Nagaon, Hailakandi, Karimganj, Morigaon, Udalguri, Darrang, Kamrup Metro, Baksa, Nalbari, Kamrup, Barpeta, Chirang and West Karbi Anglong. There are also a number of temples of interest in Guwahati and each one of them is worth visiting. However, the most famous attraction in Assam is Kaziranga National Park, Manas National park, Majuli & kamakhya Temple. Kaziranga is known for One-Horned Rhinoceros and Manas for World Heritage Site. Majuli, the world's largest inhabited river island, is worth visiting. The state offers vibrant landscape, hillocks, woods, rivers and streams, flora, fauna and top it all is the affectionate people. The state of Assam cast a spell on the travellers exploring the treasures of the place. 'Awesome Assam' is the name and the brand promoting tourism in the state. Assam is the best destination for people looking for Wildlife, Spiritual, Rural, Ethnic, Tea & Golf, River, Mountain, Monsoon and even Medical tourism. Assam is a beautiful destination for naturalists, adventure enthusiasts, pilgrims and connoisseurs alike. The wildlife parks and sanctuaries make this state a unique habitat for the wild beasts. Assam has five national parks including the World Heritage Sites of Kaziranga and Manas, and 20 Wildlife and Bird Sanctuaries. Among the well known are Kaziranga National Park Wildlife tour, Manas National Park, Orang National Park, Dibru-Saikhowa National Park, Laokhowa Wildlife Sanctuary, Pobitora Wildlife Sanctuary, Number Wildlife Sanctuary, Pani Dihing Wildlife Sanctuary, Sonai Rupai Wildlife Sanctuary, Pabha or Milroy Sanctuary, Barandi Game Reserve. Rafting, Angling, River Cruise, Trekking, Wild Life Safari, Tea Tour, Golf Tour are some of the activity one can enjoy in Assam. One circuit popular for historical tour consists of the following destinations like Dibrugarh, Sivsagar, Jorhat,Majuli, kaziranga & Guwahati package covers the historical monuments like Rong ghar, Kareng ghar, Sivadol of the ahom era. Guwahati, Bhalukpong, Dirang, Tawang, Bomdila & Tezpur is another popular circuit and is a tour of Paradise with picturesque hills, valleys, wildlife & passes along with the cultural city, Tezpur. Another religious tour based in Guwahati is covering Kamakhya temple, Brahmaputra River Cruise (UmanandaTemple), Sualkuchi & Hajo. Sualkuchi popularly called the Manchester of Assam is known for Pat and Muga silk. Hajo is an ancient place of historical importance. Assam Wildlife circuit can be a package tour consisting of Guwahati, Manas National Park & Kaziranga National Park. Manas National Park is a world heritage sites and a tiger reserve and Kaziranga National Park. One of the most popular packages consists of Guwahati, Shillong, Cherrapunjee, Dawki and Pobitora wildlife sanctuary is also known for its beauty, tranquillity, and its pristine natural beauty. We Dreamway Destinations provide vehicle, arrange sightseeing, Arrange package tour, book hotels, home stay and resort. We take outmost care to arrange the whole package at a reasonable cost. We arrange hotel and vehicle bookings as per guests requirements.
People belonging to various cultures and races live here following various beliefs & faith. Assam is home for various crafts as well. Be it the natural scenery or culture of the people of Assam guest are sure to be awed by the variety and colour the state has to offer. The Brahmaputra is the longest river in the country and cruising on the river that flows through the rich beauty of Assam is a unique experience. A cruise on the Brahmaputra offers tea garden visits, wildlife viewing, exploring villages, Temples and towns. Places around are Halflong, Majuli, Barpeta, Bongaigaon, Dispur, Goalpara, Karimganj, Nalbari, Digboi, Tezpur, Silchar Shillong, Tawang and Namdhapa are also some places which are worth a visit in Assam and nearby. The state is a treasure house of exotic beauty of nature with colourful people and their enchanting songs and dances. Tea Gardens of this region have polo fields and golf courses. There are as many as thirty airstrips and helipads maintained by the tea garden management.
Boating, luxury cruisers, motor boats, dolphin shows, underwater-world, water sports and lighters, parasailing, river rafting, water amusements and more options are there for tourist visiting Assam. River tourism in Assam could be a great way to spend holidays
Places of Interest
Guwahati
Hajo
Sibsagar
Goalpara
Jorhat
Dispur
Barpeta / Bongaigaon
Tinsukhia
Nalbari
Majuli
Dibrugarh
Digboi
Diphu
Halflong / Umrangshu
Silchar
Tezpur
Kaziranga National Park
Manas National Park
Agnigarh Hill / Kamakyha Temple
Dibru Saikhowa & Orang National Park
Brahmaputra Cruise
Connectivity / Communication
Airways: Lokpriya Gopinath Bordoloi International Airport (GAU) is the major airport of North East India. It is well connected to the rest of India with regular flights. Other smaller airports are at Tezpur, Jorhat, Dibrugarh, Lakhimpur, Silchar that provide Air Connectivity to Assam. Guwahati is linked with most of the major cities of India. There will be few international flights also. Dibrugarh Airport (DIB) Jorhat Airport (JRH) Silchar Airport (IXS) Lilabari Airport, Lakhimpur (IXI) and Tezpur Airport (TEZ)
Railway: Guwahati Railway Station (GHY) is the largest and major station of North East India. Assam is well connected with rest of India with regular trains from Delhi, Kolkata, Mumbai, Bangalore, Hyderabad, Jaipur, Chennai, etc. Daily Two Rajdhani Express from Delhi to Guwahati and back serves Guwahati & Dibrugarh. Other than these there are regular trains to various cities of India.
Roadways: Roads are good and the network in northeast India is quite spread out as Railway network has not reached many of the places. Private vehicles ply in all the sectors of North East India. Private vehicles and buses ply all over the northeast connecting Guwahati with Tezpur, Jorhat, Dibrugarh, Tinsukia, Silchar, Dimapur, Kohima, Imphal, Aizawal and Itanagar. Guwahati is well connected with Siliguri, Shillong, Dimapur, Jorhat, Haflong, Tinsukia Digboi and rest of North East India. Rupnath Brahma Inter-State Bus Terminal (ISBT) & Assam State Transport Corporation (ASRTC) are the two major bus terminuses. Private vehicle is the best for Tour Packages.