59, 'Top', 799, '1', 'Pelling', 0, 'pelling', 'Pelling Tourism and Travel Information', 'pelling tourist information, pelling travel, pelling hotel, pelling resort, pelling tourism, general informtion of pelling, pelling communication', 'Pelling Infomation,Pelling Hotel,Spectacular views of the Himalaya including Mount Kanchendzonga,Changey Water Fall ', '', 191, 0, '', '
Pelling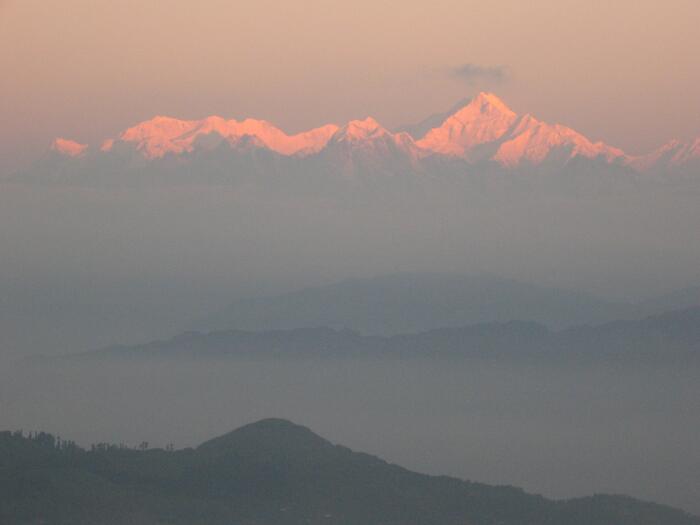 With an elevation of 2073 meters / 6,800 feet, pleasant, peaceful, fresh air, magnificent snow peaks, the refreshing greenery, small stream, amazingly brilliant falls, terraced hillside fields of paddy and corn, what else does one ask for? It is an idyllic spot on top of a ridge, is surrounded by mist - shrouded mountains, it offers the most spectacular views of the Himalaya including Mount Kanchendzonga, Mount Makalu, Mount Pandim. It is a small picturesque village on the ridge and the botanical and zoological richness is awe – inspiring and the scenic view scanning across deep valley to the mystic heights of Kanchendzonga ranges is something to be cherished and etched in memory. Yuksom – A historical site and a spectacular village, at an altitude of 5800 feet is the earlier capital of Sikkim. Yuksom serves as the entry point to Kanchendzonga National Park. A tourist hub particularly the snow clad mountains, the lakes and unspoiled forest areas and valleys of flowers with rich natural surrounding. This is a usual base for high altitude treks to Dzongri and Goechala. This is an ideal place for leisure holiday, trekker, wildlife, ornithologist, adventure seekers, botanist, etc. Hee - Bermiok- Known for Janga caves also ideal for home stay or mountain biking. Less than 2 kilometres from Pelling is also developing fast.
Places of Interest
The high and soaring mountains are not only pleasing to look at, they also provide dream setting for adventure lovers. There are some wonderful trek routes that pass through the wilderness to make your trip entertaining and memorable. Difficult terrain and the beauty of these places will definitely going to be one of the most enjoyable and tremendously charming trips of your life.
Communication / Connectivity
Airways – Bagdogra is approximately 140 kilometres from Pelling. Bagdogra airport (IXB) is served by regular Indian Airlines, Kingfisher, Spice Jet, and Jet Airways. There are daily flights from Kolkata, Guwahati and Delhi. The airport is well connected by road and railways. There is a regular Chopper / Helicopter service to Gangtok and back. It can also be booked through Agents / Tour operators
Railways – Sikkim has no railway transit system but planning for a transit system is on the card. The nearest major railway station is New Jalpaiguri (NJP) and is 140 kilometres drive from Pelling which takes nearly 4 to 5 hours. It is linked with the rest of India with more than 12 pairs of train on daily basis.

Roadways – It is located 133 kilometres away from Siliguri an off shoot of national Highway 31 A from Teesta Bazaar via Jorethang. Yuksom is another 35 kilometres from Pelling. And 125 kilometres from Gangtok via Ravangla. Darjeeling is 125 kilometres from Pelling and is 5 hours drive. Yuksom is 35 kilometres from Pelling and is 5 hours trek.
View Larger Map
', 1, 1, '2012-11-28 00:00:00', 0, 0, 0, ''